Aghast is a bi-annual journal of horror and dark fantasy fiction. It will be available in print and digital formats.
The first issue is scheduled for publication in September 2014.
Editor is George Cotronis.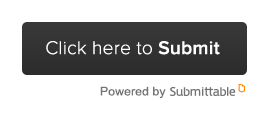 What We Want
Aghast is looking for original, unpublished horror and dark fantasy short stories and longer works of fiction. We prefer supernatural and weird tales . We're unlikely to publish stories featuring serial killers, werewolves, vampires or zombies. Science fiction is okay if it's dark.
Short Fiction: 1500-7000 words. 5000 words or less is the sweet spot.
Flash Fiction: 250-1000 words.
Novellas/Novelettes: 10k-30k words.
Reprints: Query first.
Writers we like:
Caitlin R.  Kiernan, Graham Joyce, Richard Laymon, Joe Lansdale, Thomas Tessier, Gemma Files, Jack Ketchum, Clive Barker, Jonathan Carroll, John Connolly, Neil Gaiman, John Ajvide Lindquist, Holly Black, Chuck Palahniuk, Jeffrey Thomas, Catherynne M. Valente, Jonathan Maberry, David Moody, Tom Piccirilli, Norman Partridge, Jeff Strand, David Wong, Warren Ellis, Joe Hill, Sarah Langan, Lucius Shepard.
Format:
Times New Roman, 12pt, double spaced lines, indented paragraphs. Include name, email address, story title and word count in both the cover letter and the manuscript. Or just look here.
Simultaneous Submissions: No.
Multiple Submissions: No.
Response Time: 60 days.
Payment: 1 cent/word. Payment within 30 days of publication. Contributor's copy.
Questions? Email us at aghast.mag@gmail.com